MONY´S
PAGE
Monica is my name, Mony for short. I live in Mariestad, a small town in Sweden, with my boyfriend Jörgen, our daughter Jessica and our cat Tasha. Me and Jörgen met in June, 1996. We moved in together a month later, and in September '96 we got engaged.
In May '99 we moved to a house after some crowded years in an apartment and our daughter was born in March 2000. In January 2001 we moved to a bigger house, a few km´s outside Mariestad.Now we enjoy a countrylike atmosphere and a large garden for our daughter (and lots more work for us!).
I work at SCA Packaging as an office administrator and purchaser, I´ve been there for 17 years. I have been a full-time mom for 19 months and returned to work in August 2001. Mainly I work with office supplies and different personnel activites.
In my freetime I enjoy working on my homepage, surfing, reading, watching movies, travels, being with friends, listening to music, pottering around the house and garden.
In my homepage I´d like to share some of my favourite occupations with you, which will also reflect some of my passions in life - travels, books, music, movies, penguins & other animals, and sports - and more! Also you can meet my family and check out awards and webrings.
Since this is a huge site, and I doubt you are interested in it all, I strongly recommend that you check out the Page Index, where all pages are listed by name, or the Description page, where I´ve given a short description of what´s behind my index pages. Happy surfing!
I´m a member of some clubs that I enjoy a lot. Wonderful friendships with lovely people. Visit my membership page to learn more - Membership Index.
I write for Epinions. I´d be very happy if you want to read and rate my articles. You can find them HERE.

I hope you will enjoy this homepage and share your thoughts with me through my guestbook.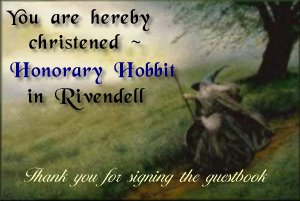 Visit my Birthday page!
Need some cheering up???
My Happy Dance page might do the trick!
Send some cool greetings!
Leningrad Cowboys Postcards
Hunk Postcards
Codehammer - MessageMates
Martin´s Dreams
Be Mine Greetings
Awesome CyberCard
The Kiss.com
I-Thee-Webb.com
Aries House of Greeting Cards