WILBUR SMITH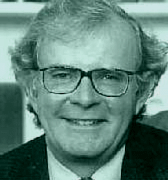 Wilbur Addison Smith
Born: January 9, 1933 in Broken Hill, Northern Rhodesia (now Zambia)
Married with two children, 2 sons & 1 daughter
Address: Sunbird Hill, 34 Klaasens Road, Constantia 7800,
South Africa.
Wilbur's home is on part of the original Cecil John Rhodes
Estate, on the side of Table Mountain.
Agent's Address: Jon Brown, The Brown Group, 9300 Wilshire Blvd.,
Beverly Hills, CA 90212. (310) 247-2755.

My favourite novel: Can´t pick one, they are all very good!
---
LINK FOR MORE INFO:
---
Updated 2002-02-19